Quote:
Originally Posted by
PonyUP
See above post, if the Fatman wants Castle, no one can stop him. My ass has superpowers, one fart can destroy civilizations, respect the ass


Pony seal of Approval
I'm just glad you didn't visit the Castle prior to lunch at Logan's then me grabbing a handfull of your big azz.
Mike.
__________________
Kickin' it Old School...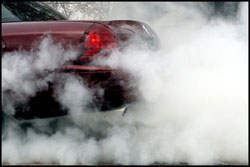 The "Devil's Whip"
Quote:
Originally Posted by
CBT
Bewbs are like snow globes. They make you smile and bring back fond memories and you just want to grab them and shake them and see how much stuff moves around.
2004 DTR, #923 of 981
#10833 of 11052 Built
Born on Date: 05/17/2004
Adopted: 10/04/2004
Eaton Swap - Justbob Motorsports (03/23/13)
Stiegemeier Stage 3 ported and polished
11 lbs. boost - Dyno'd @ 416/391
30% Tinted Windows (11/15/04)
Silverstar Headlamps/Foglamps (01/26/05)
Pilfer-Resistant Valve Stem Caps (03/20/05)
Gorilla Locking Lug Nuts (09/20/05)
SS Inserts (03/30/05)
Addco Front/Rear Anti-Sway Bars (11/06/05) Self Installed
Granatelli Connectors (05/16/06) Self Installed
Pro-Guard (05/17/06) Self Installed
Zack & Mac Control Arms (07/23/06) Self Installed
Daniel's Brake and Power Steering Caps (08/13/06)
4.10's (09/25/10) - 37,000, 'bout time!
Nitto 555 Extreme -
Front - 255/45/ZR18
Rear - 265/50/ZR18
Silverstar Front Corner Lamps (06/12/11)
J-Mod (Justbob Motorsports) (07/14/12)
Ford Trans Pan w/drain plug from DOOM! (07/14/12)
4" Megs Resonator delete tips (10/12/12)